For several years now, Pavers Boca Raton Pros has been providing the gold standard for pavement services in our industry. 
We've earned our exemplary reputation by providing the most innovative, highest quality, and reliable services and projects. We are always striving to complete every job to the highest of our standards and exceed the expectations of our customers. 
Our insured, bonded and the accomplished team includes the following: 
Contact us today for a free consultation. At Pavers Boca Raton, our priority is to make your outdoor vision a reality.
It's time to think about your paving needs for the exterior areas of your home. 
Don't settle for boring or overpriced. At Pavers Boca Raton we're one of the most affordable, transparent, and skilled one-stop paving companies in Boca Raton and in the industry in general. 
I'm sure you have done multiple searches for things like paving companies Boca Raton FL, driveway paving Boca Raton FL, and/or patio pavers Boca Raton FL. 
Well, your search is over. And guess what? You've found the best local pavers. We have paving designs for your pool, driveway, patio, concrete, and more. We also specialize in utilizing porcelain tiles and brick. 
Contact us today. We want to create a paving design that you and your family will be amazed by for years to come.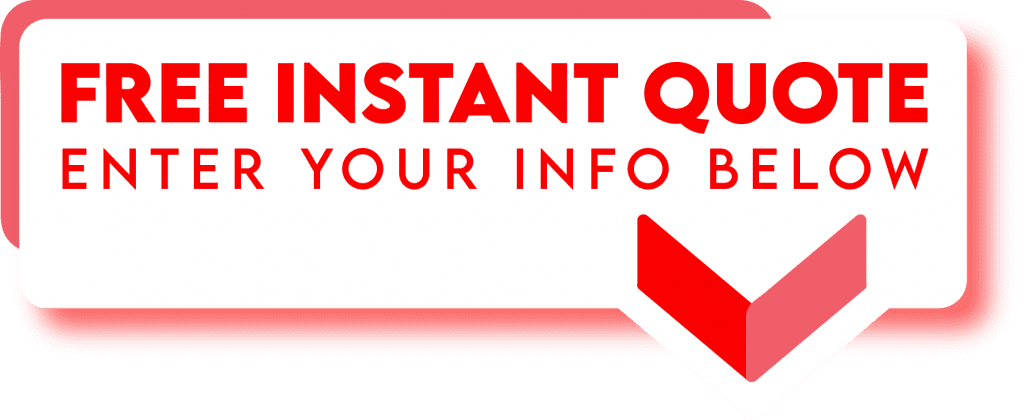 Pavers Boca Raton Pros has always provided our customers with durable, innovative, and gorgeous paving solutions.
It's not our first day. Through the years, we have established a positive reputation with our customers and we want to show you what we can do. 
Our insured, bonded, and licensed paving team includes: 
If you can think of it, we can pave it! Our step-by-step paving process includes: 
A free home consultation

Expert home inspection and measurements 

An honest estimate

A comprehensive action plan 

A professional pavers Boca Raton team that will expertly complete the job on time, on budget and we'll even complete cleanup when we're finished 
Contact us today to get the paving party started! Our team of concrete pavers and more are anxious to collaborate with you.
We purchased a house in Brentwood of Boca a few months and need to remove an old concrete patio and install patio pavers. We worked with Martin and his crew from Pavers Boca Raton Pros. Work was done professionally, on time and within the budget we had. These guys were professionals and did a great job installing patio pavers for our new home. I would recommend these pavers for your home project.
We worked with Marco on our pavers patio and driveway pavers in our Mission Bay Boca Raton home. Very professional brick pavers and provide good value- work fast and efficient. Highly recommend this paver company in Boca Raton.
I'm not a stranger to pavers. I worked with many pavers in Boca Raton for many of my projects in the past, but I have never had such a great experience as I did with this professional pavers company in Boca Raton. They worked with our client on outdoor pavers for his house near Saint Andrew's school. They were punctual and polite and their prices were unbeatable for the value they provide. I will definitely be using them again for all of my outdoor pavers projects.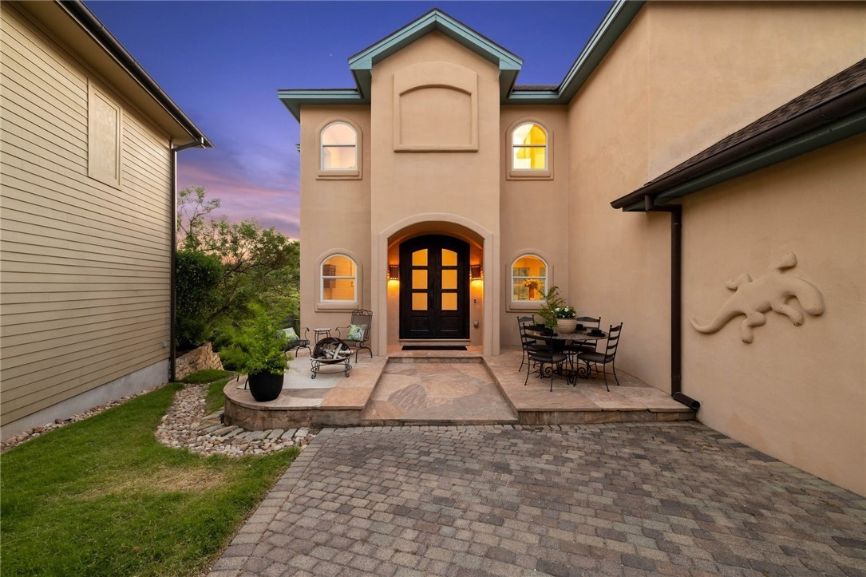 When you think of brick, several words come to mind: timeless, durable, charming, and rustic. Not to mention it is the material that saved the lives of the three little pigs in the classic fairy tale of the same name. 
But let's focus. We bet you're wondering how to incorporate brick into your own home's exterior space and if there are brick pavers near me? 
No need to Google "brick pavers Boca Raton." The answer is yes. At Boca Raton Pavers Pros, our brick pavers love to utilize brick in our paving designs. Whether you are looking for a brick pavers patio, driveway, walking path, and/or retaining wall, we are the gold standard for brick pavers in Boca Raton. 
Quite simply: our brick pavers know bricks. Go ahead, ask us! And our brick paving designs and installations combine innovation with tradition, modernity, and versatility. We know about all the different varieties, colors, and designs of brick (from running bond to herringbone to basket weave and more!) and most importantly how to use it effectively to customize your exterior space. In addition, our Boca Raton brick pavers are licensed, insured, and bonded. 
Along with our brick creativity, we offer competitive pricing, a thorough warranty, and exceptional attention to detail for every job we take on. Our unbreakable ethics include customer service, honesty, open communication, mutual respect, and pride in our work. 
We also want to listen to any ideas you have for the project and ensure the needs of you and your family are met. And after we're done, not only will you have immediately added value to your home, but you'll be the envy of all your friends and neighbors with your new, spectacular brick showcase. 
So what are you waiting for? Contact our Boca Raton brick pavers today for a free, comprehensive, and no-obligation consultation. For us, every job we take on and complete reflects our image and yours. We take that commitment seriously and we promise that you're going to love the design we collaborate on with you…and that no big bad wolf will blow it down!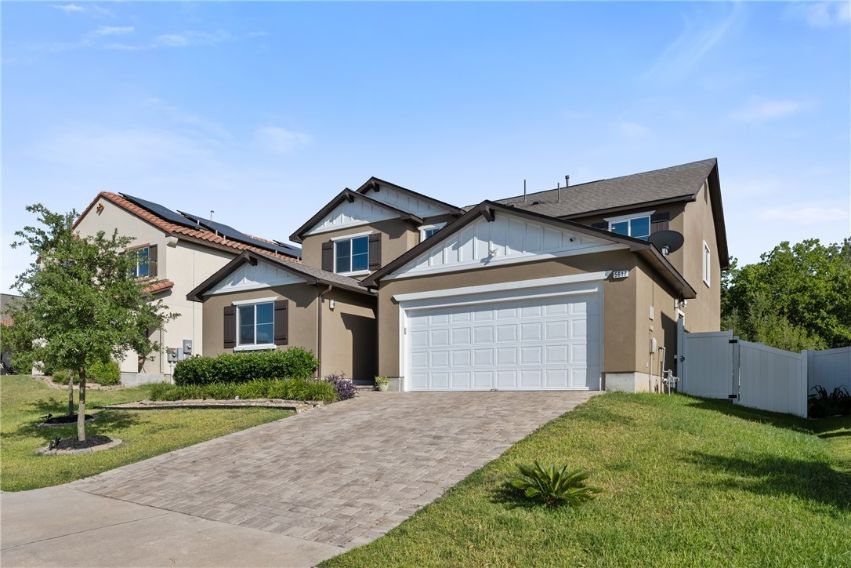 How do you honestly feel about your driveway? 
Do you cringe just thinking about your current driveway? 
What does your dream driveway look like? 
Have you ever considered a pavers driveway?  
Where do you even start? 
Relax. Take a deep breath. We have the answers to all of your driveway questions:
Are there any driveway pavers near me? Yes, you've just found us. Pavers Boca Raton Pros is the leading driveway pavers in Boca Raton.
What kind of pavers do you use for a driveway?

You can rely on the team of driveway pavers Boca Raton that we have assembled. Every paver for a driveway team member is highly qualified, licensed, insured, and bonded. We have experienced large driveway pavers and modern driveway pavers. 
Do pavers make a good driveway? Yes! We understand that many people think that having a concrete driveway is less costly and easier to maintain. But in reality, the driveway pavers cost is comparable to concrete. And it's a better investment because a paved driveway is durable, more attractive than traditional concrete, instantly adds curb appeal, solves drainage issues, and is also easy to maintain. 
How do I maintain my new paved driveway?

Paved driveways can be easily cleaned with a paver cleaner, regular garden hose, or a power washer. We also recommend that you routinely seal your new driveway to protect it from stains, moss, mildew, and the sun. 
We understand that a driveway pavers installation can seem intimidating and stressful. But trust us, our driveway pavers have perfected this process. We've done this every day for years, so we've truly got this! 
We will explain and handle every step of the installation including coming up with a design plan, estimate, and convenient timeline, material ordering, excavation, utility marking, execution, and even the clean-up when we're finished. All you need to do is enjoy being the envy of all your neighbors with your new, improved, and eye-catching driveway. 
Contact us today for a free, comprehensive, and no-obligation consultation. We want to take you from hating your current driveway to loving your new paved one.
Adding a paved patio to your home's exterior space is a great way to instantly add value to your home and your quality of life. Not only will you be enhancing your home's look but you are in turn expanding your exterior living space for you and your family and friends. 
But we get it. The process of installing a paved patio can seem overwhelming and daunting at first. But you've found the patio pavers at Pavers Boca Raton. We set the bar when it comes to patio pavers in Boca Raton FL.
We want to make the patio paving process seamless for you. We want you to think about enjoying your new patio, not stressing about it. We will talk you through each step and handle everything including material ordering and delivery, excavation, installation, and even the clean-up. 
We're sure you have a lot of questions about our patio pavers, so let's get those answered. 
How much do paved patios cost? -

The cost can vary as our Boca Raton patio pavers offer a variety of materials, textures, and colors for you to customize your space to perfectly suit your needs. But rest assured our prices are competitive and we have excellent relationships with local manufacturers to get you the best-paved patio at the pavers patio cost that works for you. 
What kind of paved patios do you offer? -

Our patio pavers can do it all and they have hundreds of patio pavers ideas to share with you. Our team includes concrete patio pavers, patio brick pavers, and patio stone pavers. Whether you are looking for an expert for large patio pavers or small, we are anxious to work with you and deliver the paved patio of your dreams. 

Is it cheaper to lay pavers or poured concrete? -

Good news: in our experience going with paving can be just as affordable as choosing poured concrete. And as a bonus, a paved patio is more durable, attractive, and easier to maintain. 
What it all comes down to is that we want to and will provide you with a paved patio that you will enjoy for years to come. Contact us today for a free and comprehensive consultation. We are the top Boca Raton Pavers for a reason. Whatever paved patio you are looking for, from patio concrete pavers to brick pavers patio, we can get the job done for you.
Having a pool in your home's exterior space is a big and fun investment. At Pavers Boca Raton Pros we want to help protect your pool while also enhancing its appearance and function. 
Our pool pavers are the gold standard for pool pavers in Boca Raton. Our pool pavers can't wait to share all our pavers around pool ideas with you. And of course, we want to hear your ideas too. Our pool deck pavers look at each job as a chance to collaborate with our customers to create the ultimate pavers around a pool.
When it comes to paving your pool, we have a variety of materials and accessories to include in the design plan. Our team consists of concrete pool pavers, modern pool pavers, travertine pool pavers, natural stone pavers, porcelain pavers, remodel pavers, and more! And we are prepared to handle everything including material ordering, installation, and even the clean-up. 
Understandably we are sure you have some questions about the Boca Raton pool paving installation, so let's tackle those. We believe in always being open, honest, and transparent with our customers. 
How much does it cost to put pavers around a pool? -

We get it. Everyone is budgeting these days. The cost of installing pool pavers depends on the materials you want to utilize and your needs for your new pool space. Our prices are competitive and we have established relationships with multiple, local manufacturers so you are going to get the best pool paving for the best price. 

Is it better to have pavers or concrete around a pool? -

In our experience, we have found that the prices to install either pavers or concrete around a pool are incredibly comparable. We also want to let you know that pavers are more durable and will last longer than concrete. Using pavers, natural stone, and/or porcelain around your pool is also easier to keep clean and maintain for years to come. We also offer the option of remodeling pavers which involves installing specialized pavers on top of your existing pool deck which lessens the amount of excavation required to complete the project. And if you go with travertine and/or porcelain, your surface is non-slip. So you can truly focus on relaxing and enjoying your pool space. 
Contact us today for a free and no-obligation consultation. You've made the commitment to have a pool, let's help you get every bit of enjoyment out of it!
Did you know that concrete has a tremendous capacity when it comes to bearing weight? In addition, concrete has the ability to provide both a smooth and durable edge. That's why concrete is such a popular choice when our customers are wanting driveways, walkways, and more installed on their properties. 
You're probably asking yourself: are there concrete pavers near me? The answer is a resounding yes! You have found the concrete pavers at Pavers Boca Raton Pros. We are the cream of the crop when it comes to concrete pavers in Boca Raton. Not only are our concrete pavers experienced, licensed, insured, and bonded, but they consist of: concrete driveway pavers, large concrete pavers, small area concrete pavers, concrete pavers for walkways, and large rectangular concrete pavers.
Another question you may have: is it cheaper to use pavers or concrete? Well when it comes to the pavers vs concrete debate, our experience as concrete pavers has determined that both installations are fairly comparable in price. But utilizing concrete paving for your home's exterior space is definitely more of an upgrade than traditional poured concrete. It is also more durable, attractive, and easier to clean, repair, and maintain. Concrete paving also comes in a large variety of colors, textures, and sizes. We can truly customize your home's exterior space. 
Our team knows all the ins and outs of concrete. We will walk you through each step and collaborate with you fully on the design plan. We want to hear your input and have your exterior space be completely functional for all the needs of you and your family. And when we're finished with the installation, we will also make sure you know what is needed to keep your new concrete space looking fresh for years to come. 
There's a reason we are the standard setters for concrete pavers in Boca Raton. Whether you are looking for backyard large concrete pavers or concrete walkway pavers, we have the concrete paver for the job. Contact us today for a free, thorough, and no-obligation consultation. We want to show you what concrete truly has to offer and how it can change your exterior space for the better.
Just like inside your home, porcelain tiles can be used to instantly add sophistication to your home's exterior space. 
At Pavers Boca Raton Pros, our outdoor porcelain pavers have worked with a wide variety of porcelain tiles. More and more of our customers are choosing to customize their exterior space with us through our elegant porcelain designs. Our reputation as leaders in the Boca Raton porcelain pavers community speaks for itself.  
Why should you consider contacting our porcelain tile paver services? Porcelain is quickly becoming an alternative to brick or stone. The only limit when it comes to color and design options is your imagination. From natural earth tones to shades of gray, we have the color palettes for you to make your space truly unique. We have a multitude of fantastic samples and design plans to show you.
Oh, and did we mention the many benefits of porcelain tiles? Porcelain tiles truly pack a stylish punch because they are: 
Stain resistant

Able to retain their original color well

Durable

Easy to clean, repair and maintain
Porcelain tiles can be used in a variety of exterior spaces including decks, walkways, balconies, and patios. You're probably wondering how much porcelain pavers cost? Well, the good news, is porcelain paving tiles vary in cost from $3-$35 per square foot, so no need to be anxious about the porcelain pavers cost. There is a porcelain tile for every budget. And with our competitive pricing and long-standing relationships with local manufacturers, you will be getting the highest quality porcelain pavers outdoor installation without overpaying.  
Our porcelain pavers typically install porcelain over a concrete pad, but they can also be installed over your existing concrete. This process allows you to save on the installation cost and have less disruption to your space. Talk about a win, win. 
Contact us today for a free, thorough consultation. You'll find out why we are the best Boca Raton porcelain pavers. We are excited to explore the option of porcelain for your exterior space. You can look forward to a classy and functional space for you and your family to use to continue to make memories for years to come.
You can pick up the phone and get in contact with our pavers company when you are ready to receive helpful services for your paving needs. We have many years of experience, and we will be able to offer you solutions that are properly aligned with your needs. We are always focused on getting this work done in the best way possible for you. The only way that we are able to achieve that is by addressing your needs right from the very beginning.
We'd like to take this opportunity to give a shout-out to our good friends at Fort Lauderdale Kitchen Cabin Refacing and Carpet Cleaning Naples FL who we've known for many years now. If you need cabinet refacing or need a carpet cleaned in Naples FL, give them a call!
Check us out online